Looking To Participate In The Real Estate Market To Earn Solid Returns On Your Hard Earned Dollars?
If you've been wanting to diversify your investments and participate in the real estate market with a trusted company, this page will help you understand your options in passive or semi-passive investing… including the option of Private Money Lending in the Fresno area and all Throughout the CentralValley.
What Is Private Money Lending?
A private money loan is a loan given to a real estate investor, secured by real estate. Private money investors are given a first or second mortgage that secures their legal interest in the property and secures their investment. When we have isolated a home that is well under market value, we give our private lenders an opportunity to fund the purchase and rehab of the home. Through that process, the lender can yield extremely high-interest rates – 4 or 5 times the rates you can get on bank CDs and other traditional investment plans.
Essentially, private money lending is your opportunity to become the bank, reaping the profits just like a bank would. It's a great way to generate cash flow and produce a predictable income stream. It also provides excellent security and safety for your principal investment. You can do what the banks have been doing for years…make a profitable return on investments backed by real estate. There is no other investment vehicle like it.
This is not a solicitation or offer of securities. We only offer investment in our company to qualified investors through a written Investment Agreement or Private Placement Memorandum.
How Are Investors Protected?
Put yourself in the position of a bank by directing your investment capital, including retirement funds to well-secured real estate mortgages. Mortgages have ultimate safety because if a default occurs, the bank (you) can recover the investment as the first lien holder on the property.
Each property goes through a rigorous evaluation process in order to assess the profitability before ever purchasing it. We only want to make sound investment decisions. For your protection you are provided with the following:
Mortgage or deed of trust is recorded at the courthouse
Fire and hazard insurance on the property
We conduct a title search of the property to ensure the property is free and clear. For a rental investment with a long-term note, hazard insurance will always be kept on the property. You'll be named as a mortgagee and notified if the insurance was not kept current. In the event of any damage to the property, insurance distributions would be used to rebuild or repair the property, or used to repay you.
The Private Money Lending Process: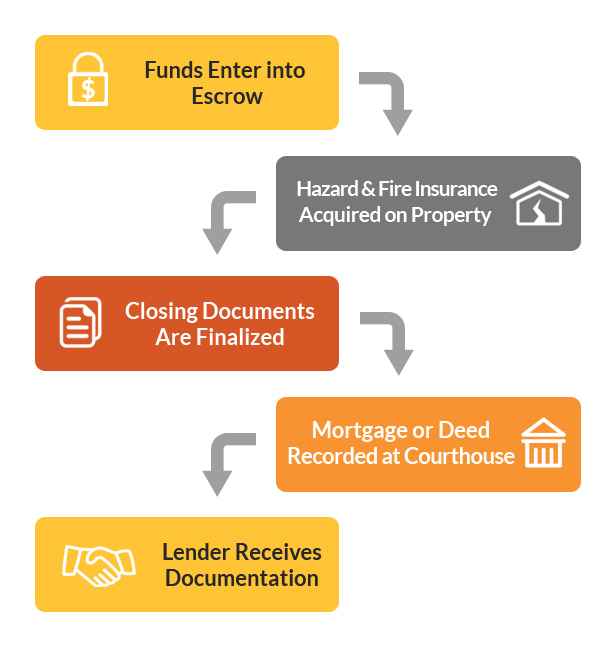 Our Approach:
Our approach is to purchase distressed properties that are well under market value usually 35%-55% below After Renovation Value (ARV). These properties are sometimes renovated and sold to retail buyers and landlords. Other times they are simply wholesaled to other rehabbers, investors and wholesalers.
Our Due Diligence:
We follow strict guidelines to ensure that the properties we purchase will produce great returns for our company as well as our investors. Every property we locate will go through a very detailed due diligence process. Some criteria that we consider:
Location – every property purchased will be in a location where there is a high volume of purchases
School District – we understand the importance of a school district for a buyer with children
CMA – Our team will perform a Comparative Market Analysis
Purchase Price based Upon % of ARV [After Repair Value]
Condition – Overall condition of the property which includes mechanicals and structure
How We Buy Real Estate:
Equity is built into the purchase of the home, where we are buying 35-55% below retail value – this creates instant equity at purchase. In a typical transaction, we cut out the middleman costs: commissions, mortgage broker fees, loan fees. Our attorney costs are also lower because of less work to review.
We are able to offer our buyers a fully renovated home at or below everything else in the neighborhood because of our buying strategy. We walk away from hundreds of "close" deals that do not meet our specific buying criteria and simply won't buy unless it makes sense for everyone involved.
Investment Process:
The process is simple. We find an extremely undervalued property we want to purchase – once you give us the green light, we borrow the funds from you to purchase and renovate the property. At closing, you receive a mortgage on the home along with other important documents. Next stage is the property renovation. As soon as the renovations are complete (typically 3-6 months depending on the size of the project), we'll list and sell the property. At the time of closing, you'll receive your principal plus 10% interest payment. It's just that simple! The goal is to keep turning that money for you and keep you making substantial profits. It will keep you coming back to us – building a long-term mutually beneficial relationship.
We have established a good reputation with various local and national: banks (REO Departments), asset management companies and groups, auction houses, probate and divorce attorneys and a large network of investors who at any time may be ready to retire and liquidate their assets.
Think About It…
Do you want to make extra money?
Do you have underperforming investments?
Are you investing in the stock market?
Do you have cash?
Do you have an interest in real estate but don't want the hassle?
Four easy steps to invest:
Define your investment details

Amount
Time Frame
Payment Terms

Position your funds for availability
Receive details of investment opportunity
Wire funds for closing
If you're interested in learning more about our company and our operations and investment opportunities as partners on properties or to purchase wholesale properties fill out the short information form below or give us a call at (559) 554-2230 to learn about the options we offer.
Basic Investor Form
Fill out this short form for information on investment options we have available.
Great Article From Wall Street Journal About Private Money Lending.  Click Here To Read.